1930-1942: Researches
1930

Dr. Eugene C. Sullivan, director of research, Corning Glass Co., asks Dr. J. Franklin Hyde to investigate the possibility of developing plastics with the properties of glass. Silicones combine the advantages of both glass and plastics. Glass is silicon-based, making it temperature and moisture-resistant, chemically inert and dielectric. Plastics are carbon-based, making them strong and ale to assure many forms.

1937

Under a Corning Fellowship, Dr. Rob Roy McGregor leads a research team, including Dr. Earl Warrick and Dr. John Speier, to work on silicones at the Mellon Institute, Pennsylvania (USA).

1942

Top managers of Corning Glass and Dow Chemical agree to form a joint venture for the development and manufacture of silicones.

First silicone product is sold - Dow Corning 4 Compound, an ignition sealing compound that makes high-altitude flight possible and ushers in a new age of aviation.

Dow Corning 4 prevents corona discharge. This enables aircraft to remain at 35,000 feet for a full eight hours, making it possible to deliver planes to North Africa and England by air instead of ship convoy.
1943-1960: The first stage of commercial application
1943
Dow Corning is incorporated. Dr. Eugene C. Sullivan, president; Dr. William R. Collings, vice president and general manager. Dow Corning's first board of directors, left to right: Bill Collings, Edgar Britton, Amory Houghton, Eugene Sullivan, Glen Cole, Eugene Ritter, and William Veazey.
1944
The most propitious single wartime development in the entire resins and plastics field is the recent commercialization of the silicone series of resins by Dow Corning Corporation".
- Chemical and Metallurgical Engineering, August 1944
1945
The Dow Corning plant begins operation in Mildland, Michigan (USA). Dr. Earl Warrick invents silicone rubber.
1946
First consumer product - Sight Savers® eyeglass cleaners.
1948
Dow Corning Shoe Saver® Waterproofing Treatment for leather introduced.
1954
Greensboro, North Carolina (USA), is selected as the site for a small finishing plant to prepare silicone emulsions for water-repellent fabric treatments. It is Dow Corning's first manufacturing facility outside Midland.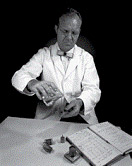 1958
Dr. Edwin "Dr. Glue" Plueddemann developes the first commercial silicone adhesive. He claims organosilane coupling agents can "stick anything to anything". Start of silicones application in cosmetics industry.
1959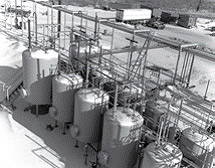 Dow Corning implements technology of manufacture hyperpure polycrystalline silicon to produce materials for computer chips. The first fully integrated polycrystalline silicon plant is established in Hemlock, Michigan (USA). Dr. Earl Warrick is appointed division manager.
1961-1980: The second stage of commercial application
Dow Corning expands into South America and Japan.
1961
Dow Corning is one of the first American companies to partner equally with a Japanese company.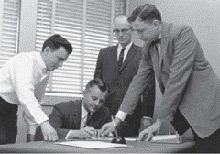 1963
Dow Corning files its 1,000-st U.S. patent application. Research activity is one of the keys to Dow Corning's success.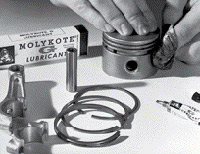 1964

Alpha-Molykote Corp., a specialty lubricants manufacturer in Stamford, Connecticut (USA), is purchased to combine the benefits of MoS2 and silicones. Before long, the name Molykote is known worldwide for outstanding lubrication performance under challenging operation conditions.

1968
First laboratory opens at the Dow Corning Center site in Midland.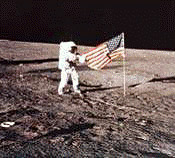 1969
Dow Corning makes history when Neil Armstrong plants his boot, with a silicone rubber sole, on the moon. Silicone sealants and rubbers, compounds begin to be widely used in airspace devices due to their high stability and low volatility. Silicone-based materials find their application in automotive industry allowing delicate electronic equipment to withstand harsh conditions such as vibrations and temperature extremes.
1970
The introduction of flexible, thin-film conformal coatings allow electronic components to be made smaller and lighter, paving the way for modern cell phones and laptop computers.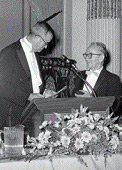 1971
Dr. Franklin Hyde is awarded the Perkin Medal, the highest honor for applied chemistry in the USA.
1979
Dow Corning Healthcare Group is established. Research begins into medicine field, namely in ophthalmics.
1981-1999: The third stage of commercial application.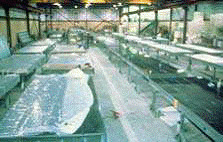 1984
Introduction of a fast-curing, two-part structural silicone sealant enables faster, better, easier shop glazing of unitized building curtainwalls.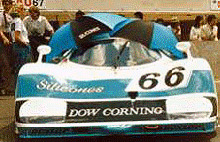 1985
Dow Corning Europe puts 15 newly developed automotive products to the test at Le Mans (France). That proves that there is no challenge silicones cannot endure.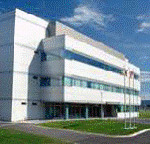 1990
Dow Corning expands its representation in Asia. A new Research and Information Center opens in Japan.
1993
Dow Corning celebrates its 50-th Anniversary.
1997
Dow Corning opens its first manufacturing plant in Songjiang, China, 35 km southwest of Shanghai.
1998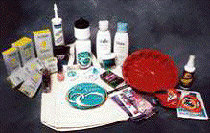 Silicone gel technology from Dow Corning enables the introduction of new classes of personal care products, including skin care, hair care, antiperspirants, and deodorants.
Current stage of silicon technology: more than just materials
2000
A leader in innovative business practices, Dow Corning implements a global information technology platform. The system integrates virtually every aspect of Dow Corning's business and enables Dow Corning employees to give customers immediate access to needed information anywhere in the world.
2004
Chinese government certifies Dow Corning to manufacture structural silicone sealant in China. This is the first such certificate ever awarded by the Chinese government to a foreign company.
2006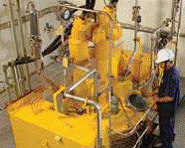 New, state-of-the-art manufacturing facility is opened in Pune (India) to meet the regions's expanding demand for silicon-based products. Dow Corning (Zhangjiagang) Co., Ltd., a joint venture of Dow Corning and Wacker Chemie AG (Germany), receives government approval to build a siloxanes manufacturing facility in China.
2007
Dow Corning is named by FORTUNE magazine as one of the "100 Best Companies to Work For" in the USA. Similar awards are received in Brazil, Belgium, and Germany.