ATF engineers arrange master-classes for the technical service staff of the enterprises to demonstrate in action on the example of real units, items or equipment how to prepare surfaces and apply specialty materials in a proper way. They will also advise the optimal methods how to use bonding and sealing materials as well.
Everyone knows that reliable and durable service life of industrial equipment depends in many aspects on the service materials used for its maintenance.
Properly selected lubricants and oils, thread and assembly pastes, anti-friction coatings, sealing, bonding and other materials are able to reduce maintenance labor costs dramatically, sometimes by several times, and to extend the maintenance intervals.
However, the right choice of the suitable product for a certain unit is not enough. A sound approach to surface preparation before the product is applied is also necessary. In many cases it is enough just for clean the surface from contaminations and degrease it. Sometimes sandblasting, phosphate treatment, etc. are recommended. Some substrates, on the contrary, require no pretreatment at all.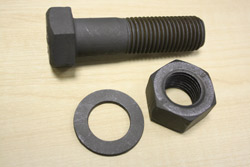 As for greases, sealants, anti-friction coatings, adhesives, pastes, they have their own special features, moods and methods to control the process of applying.
Some materials should be applied by a thick steady layer, some others should be rubbed into the surface, the third ones should be applied by a layer of certain thickness by dipping or spraying. More than that, the layer thickness and the amount of applied materials should be thoroughly controlled. Any deviation from these features leads to the situation when service materials are wasted, friction unit efficiency and its tightness are reduced or adhesive joint strength is affected, what can cause premature failure of the unit.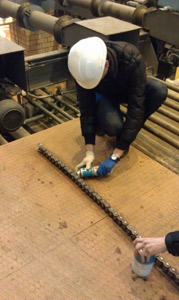 ATF company, as a Dow Corning Distributor and a DGE Group Member in Russian Federation, promote specialty lubricating, sealing and bonding products by leading European manufacturers.
Our experts visit manufacturing enterprises where they arrange master classes to inform their technical service staff how to apply our materials and to demonstrate how to apply them in a proper way. During such events ATF engineers consult the specialists of these enterprises, show in action on the example of real units, items or equipment how to prepare surfaces and apply greases and coatings, and also recommend the optimal methods of application of the bonding and sealing materials.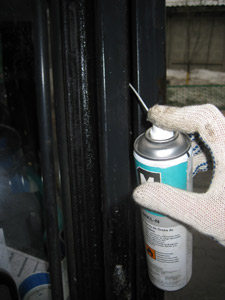 The conventional technologies of applying specialty materials are replaced by the new methods recently. You can more and more often come across with greases, dispersions, oils and coatings in a spray form available in special Lube Shuttle system cartridges which make the process of lubrication simply and clean. We will tell you and demonstrate in action all the special features and advantages of these methods.
The ATF master classes on the food grade specialty materials approved to be used at food production and drinking water supply will be especially helpful and interesting for the enterprises producing food and beverages and maintaining drinking water systems.
Hundreds of enterprises in the various industries have already used our services, and demand for the master classes of this kind keep growing day by day.
Those several hours intended for staff training and low costs of these events help the enterprises prevent a great deal of serious operational troubles, avoid undesirable equipment downtimes, reduce labor costs for its repairs and maintenance and decrease power inputs of the enterprise and the goods net production cost.
ATF is a team of professionals with a wide experience, both in theory and in practice, in the area of specialty materials application for enterprises in the various industrial branches. Our purpose is to make our knowledge and skills available for every Russian enterprise. The skills and knowledge gained at these classes will not only give your enterprise significant economic benefit but will also contribute to general increase of you corporate culture and will add aesthetic appeal to work environment of your technical service employees.
Quality of the master classes we offer meet the requirements of the most demanding customers while the results always exceed any expectations!
You can count and rely on us!