About ATF Company /
Press Centre
/
Web-site information resources keep expanding
Web-site information resources keep expanding
September 28-th, 2012. During this month the Ready-for-Operation Section has been expanded with three new subsections on Food & Beverage Industry.

Новые разделы сервиса «Готовые решения» посвящены выбору смазочных материалов и герметиков для оборудования производств по птицепереработке, яйцепеработке и изготовления напитков.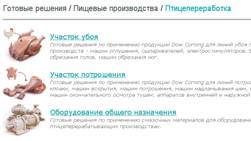 В разделе «Птицепереработка» имеются рекомендации по подбору продукции производства Dow Corning для линий убоя, потрошения и другого оборудования птицеперерабатывающих производств.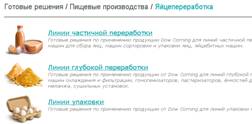 Раздел «Яйцепереработка» предлагает готовые решения по применению смазочных материалов в узлах машин для сбора, сортировки и упаковки яиц, яйцебитных машин,